'The Bob's Burgers Movie' Tickets Are Now On Sale - Watch An Exclusive Clip Here
Tue, 17 May 2022 13:00:00 GMT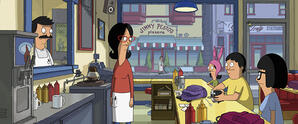 Television's Belcher crew makes the leap to the big screen this month. The Bob's Burgers Movie opens on May 27, and tickets are on sale right now. Based on the long-running Bob's Burgers TV series, the movie follows the Belcher family as they attempt to keep the crowds flowing into their restaurant. Of course, keeping a small business going can entail some extraordinary measures. In our exclusive clip, Bob Belcher practices creating a magnificent...
Exclusive 'Men' Clip: Falling Apples
Fri, 13 May 2022 16:00:00 GMT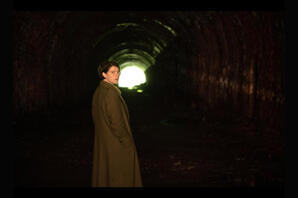 Lovely, calm and soothing, the English countryside in Men looks to be the perfect retreat for Harper (Jessie Buckley) after she suffers a personal tragedy. What initially appears to be a peaceful place to heal, though, soon begins to simmer with dread, emanating from the surrounding woods, as someone — or something — stalks her, threatening to wrap her in a nightmare from which she cannot escape. In our exclusive clip, Harper steps out the front door at night, only to...
What to Watch on Vudu: 'The Lost World,' 'The Bad Guys, 'The Northman' and More
Mon, 09 May 2022 23:20:44 GMT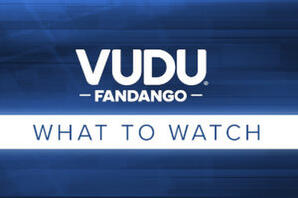 As the weather warms up, so does our desire to cool off in the comfort of our home with our friends and family while watching a good movie. What's on tap? Fandango At Home See what premium titles are available to watch on Vudu this week! The fun continues in The Bad Guys, an animated treat starring Sam Rockwell as the leader of a loyal gang of thieves who 'go straight' to pull off one last job. After you've put the kids to bed, go big and go bloody in...
What to Watch on Vudu: 'Ambulance,' 'Moonfall,' 'Death on the Nile' and More
Tue, 03 May 2022 16:00:00 GMT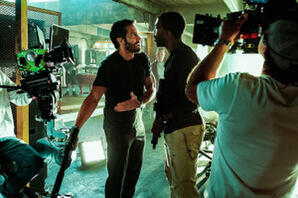 Summer is here! The calendar may not say so, but movie fans know that the merry month of May kicks off the summer season. What can we anticipate this week? Fandango At Home See what premium titles are available to watch on Vudu this week! Nothing says summer like director Michael Bay and a wild action ride, which he provides in abundance in Ambulance. Robert Pattinson makes for a strikingly different caped crusader in The Batman, which is worth multiple visits, while Noomi...
'Top Gun: Maverick' Tickets Are Now On Sale: See The New IMAX Poster
Tue, 03 May 2022 16:00:00 GMT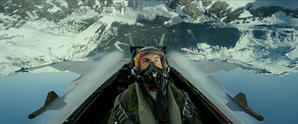 Tom Cruise makes his much-anticipated return to the skies in Top Gun: Maverick. The Top Gun sequel flies into theaters on May 27, and tickets are available to purchase right now. The new movie screened at CinemaCon in April, and the response was through the roof. Since the events of 1986's Top Gun, Pete "Maverick" Mitchell (Cruise) has made a name for himself as a test pilot and aviation trainer. His latest assignment finds him instructing a familiar name:...
Ten Talents That Are Stronger Together
Mon, 02 May 2022 17:00:00 GMT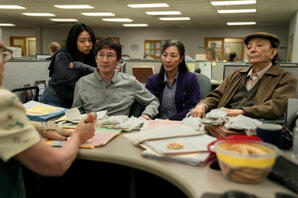 To celebrate Asian-American Pacific Islander month, we're shining a spotlight on actors and filmmakers who are making a mark on movies today, based on a list created by RT Recommends and available on a playlist created by Vudu. Consider this a starting point for a deep dive into the many different, rich cultures that are represented in films today, with links to where you can watch them. We tip our hat to what has been accomplished in the past and look ahead to upcoming projects....
'Jurassic World Dominion' Tickets Now On Sale: Watch A New Trailer And Two Cast Interviews
Thu, 28 Apr 2022 15:30:00 GMT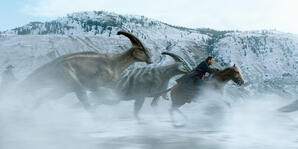 Tickets are now on sale for Jurassic World Dominion, which opens in theaters everywhere on June 10. The culmination of the franchise is the biggest Jurassic movie yet, bringing together casts from both trilogies for an adventure you won't want to miss. We sat down with the cast to discuss what it means to cap off the Jurassic story. You can watch those below - and don't miss the new trailer and the exclusive brand-new IMAX poster! Jurassic World...
Watch The New 'Watcher' Trailer From IFC Midnight
Wed, 27 Apr 2022 17:00:00 GMT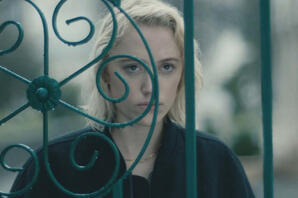 Making a life in a new city can be daunting – and that's even without a shadow lurking in your window. In Watcher, the forthcoming film from Chloe Okuno, Maika Monroe is Julia, a woman who's moved to Bucharest with her fiancé (Karl Glusman). Their new apartment comes with an unexpected extra: A neighbor who seems to always be watching Julia. Slowly but surely, Julia becomes unnerved by the stranger's disturbing presence in other areas of her life. So...
'The Northman' Is In Theaters Now: Check Out An Exclusive Scene And Our Interview With Anya-Taylor Joy
Fri, 22 Apr 2022 16:00:00 GMT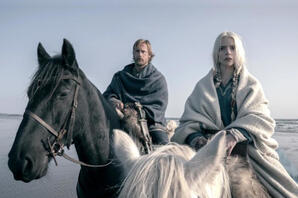 The Northman, now playing in theaters (find tickets here), is a rare breed of modern film. Not only is it a Viking movie, but it's a $90-million epic without any IP tie-in. It's directed by an independent film darling, Robert Eggers, who's not yet worked on a film of this scale. For fans of The Witch and The Lighthouse, Eggers' previous titles, this is exciting. For those unfamiliar with—or even detractors of—those films, but who happen to be fans of Game of...