What to Watch on Vudu: Pixar's 'Luca,' Nicolas Cage in 'Pig,' Anthony Bourdain Documentary 'Roadrunner' and More
Wed, 04 Aug 2021 00:04:31 GMT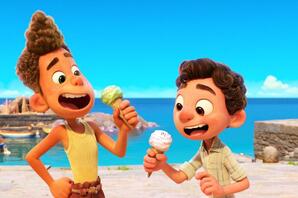 Want to know what's coming soon to digital and what to watch right now on Vudu? Here is your weekly guide to the latest releases: What are the latest new releases to watch right now? Luca, the latest animated feature from Disney and Pixar Studios, is now available to purchase on Vudu (in 4K UHD!). This light and highly enjoyable coming-of-age comedy follows two young shapeshifting sea creatures who become best friends and embark on a risky adventure together on the...
'Luca': Watch First 9 Minutes
Tue, 03 Aug 2021 17:00:00 GMT
Are sea monsters real? In its first few minutes, Luca, a new animated adventure from Disney and Pixar, definitely answers that question. Plunging beneath the surface, we are introduced to a family of so-called "sea monsters," who are, in reality, quite delightful to behold. Young Luca diligently cares for his chores, faithfully shepherds his fishy charges and enjoys spending time with his protective mother, loving grandmother and distracted father. Still, curious Luca yearns to...
Fandango Unites Its Two Popular Streaming Services on Vudu
Tue, 03 Aug 2021 17:00:00 GMT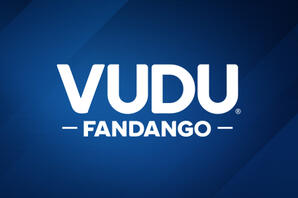 Looking for a movie or TV show to watch? How about more than 200,000 new release and catalog titles available to watch at any time, on demand? Fandango is so excited to announce that we're uniting our two popular movie and TV streaming services, Vudu and FandangoNOW, creating a bigger, better on-demand entertainment platform on Vudu. Additionally, Vudu will also become the official movie and TV store on Roku, the world's leading streaming device and Smart TV OS platform....
'Free Guy' Tickets Now on Sale, Watch Exclusive Clip: Sweet Fantasy
Mon, 02 Aug 2021 13:00:00 GMT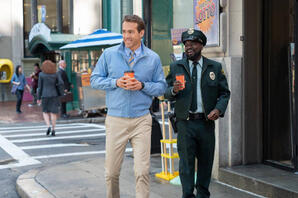 Have you ever said to yourself, "I need a hero"? Good news! Tickets are now on sale to experience the heroic comic adventure Free Guy, only in theaters. Ryan Reynolds stars as Guy, an ordinary bank teller in a world that is filled to overflowing with constantly crashing cars, continually firing automatic weapons, and, in general, action, action, action. One day he learns the true nature of the world, however, which causes him to resolve to change things for the better. Oh, and defeat...
This Week in Movie News: 'The Haunted Mansion' to Star Tiffany Haddish and LaKeith Stanfield, 'Exorcist' Sequel to Bring Back Ellen Burstyn and More
Fri, 30 Jul 2021 20:37:38 GMT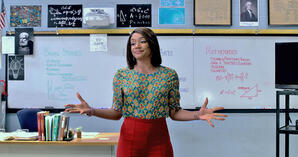 Need a quick recap of the past week in movie news? Here are the highlights: Tiffany Haddish enters The Haunted Mansion: While Jungle Cruise brings one Disney theme park attraction to the big screen this week, another thrill ride adaptation is in the news. Variety reports that Tiffany Haddish (Girls Trip) and recent Oscar-nominee LaKeith Stanfield (Judas and the Black Messiah) are in talks to star in The Haunted Mansion, based on the popular dark ride at Disney's...
Watch Exclusive 'Stillwater' Clip: Stay Away
Fri, 30 Jul 2021 17:00:00 GMT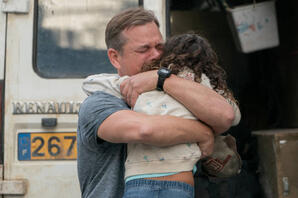 Matt Damon stars as a staunchly determined parent from the heartland of America in the dramatic thriller Stillwater, directed by Academy Award winner Tom McCarthy (Spotlight). Damon must travel to France in order to help his beloved daughter (Abigail Breslin), who has been accused of murder, a crime she maintains she did not commit. Faced with language, cultural, and legal obstacles, Damon must build a new life for himself as he takes on a daunting, perilous mission to clear his daughter's...
'Paw Patrol: The Movie' Tickets Now on Sale, Watch Exclusive Clip: Chase Is On the Case
Fri, 30 Jul 2021 13:00:00 GMT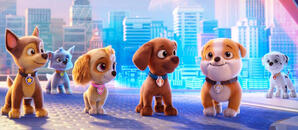 Who can save the day? Tickets are now on sale to enjoy the Paw Patrol: The Movie in theaters. Young Ryder (Will Brisbin) and a team of heroic pups face their greatest challenge yet when their biggest rival, Humdinger, becomes Mayor and begins wreaking havoc. They will need to muster their usual boldness and utilize new gadgets and gear in order to save the good people of Adventure City from certain disaster. Our exclusive clip showcases Chase (Iain Armitage), who must spring into daring...
Watch An Exclusive Clip from 'The Green Knight' Clip: Reading of the Challenge
Thu, 29 Jul 2021 17:00:00 GMT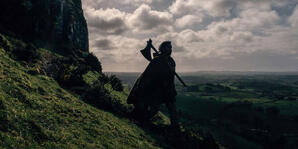 Dev Patel, Alicia Vikander and Joel Edgerton star in The Green Knight, a captivating adventure from visionary director David Lowery (Pete's Dragon). Embarking on an action-filled quest to confront a gigantic creature out of legend, brave Sir Gawain (Patel) must conquer his own demons to prove himself before the eyes of his king and his kingdom. In our exclusive clip, the mighty Green Knight (Ralph Ineson) rides boldly on horseback into the court of the King (Sean Harris). The Queen...
Watch Jennifer Hudson Reveal How She Became Aretha Franklin for 'Respect'
Thu, 29 Jul 2021 16:00:00 GMT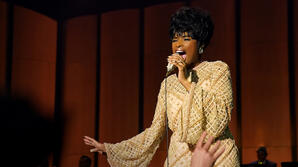 You can be among the first to see and hear Jennifer Hudson in Respect by attending a Fandango Premiere: Early Access screening on August 8th – a week before the movie is officially released. Plus, as a bonus, those who choose to see Respect early on August 8th will be treated to a special pre-show that includes an exclusive interview with Hudson, in which the Academy Award® winner goes in depth with Rotten Tomatoes, revealing how...