Watch Exclusive 'Half Brothers' Clip: You Don't Zipline?
Fri, 27 Nov 2020 18:00:00 GMT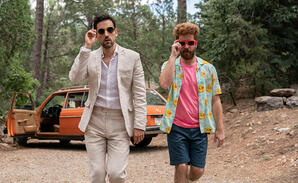 At the start of Half Brothers, Renato's (Luis Gerardo Méndez) life in Mexico is going just fine. He's a successful businessman, and his wedding is coming up. But he's thrown for a loop when he gets word from the US: His father is dying, and he wants Renato to visit. After arriving in Chicago, Renato will reunite with his father, meet the half brother he never knew about, and join him on an epic road trip to fufill their father's request. But first, he has...
Watch Exclusive 'The Croods: A New Age' Clip: Sneaking in
Tue, 24 Nov 2020 17:00:00 GMT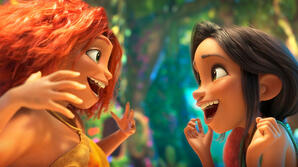 Back in 2013, we watched The Croods survive earthquakes, animal attacks and all manner of prehistoric cataclysms. In The Croods: A New Age, they encounter their biggest challenge yet: neighbors. When the Croods take up residence next to the Bettermans, a clash of lifestyle and values ensues – among the adults, anyway. Eep (voiced by Emma Stone) and Guy (Ryan Reynolds) form a fast friendship with the Bettermans' sheltered daughter Dawn (Kelly Marie Tran). In this exclusive...
All The Details on Fandango's Biggest Home Entertainment Sale Ever
Tue, 24 Nov 2020 16:00:00 GMT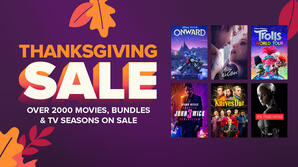 Want to know all the details on digital deals for the holidays and what to pick up from FandangoNOW and Vudu this week? Here is your weekly home video guide: What holiday deals are offered by Fandango this week? Do you love movies, especially when they cost less? Starting Tuesday, November 24, Fandango is holding its largest sale ever with on-demand digital platforms FandangoNOW and Vudu offering all kinds of special deals. Thousands of new releases and fan...
This Week in Movie News: Marvel Studios Sets 'Deadpool 3,' Another 'Pink Panther' Reboot and More
Fri, 20 Nov 2020 21:29:30 GMT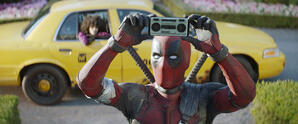 Need a quick recap of the past week in movie news? Here are the highlights: Disney's Deadpool: Marvel Studios will continue the Deadpool franchise starring Ryan Reynolds following Disney's acquisition of its original studio, Fox. Deadline reports that the comic book comedy Deadpool 3 will still likely be R-rated and that the studio has hired Bob's Burgers writer-producers Wendy Molyneux and Lizzie Molyneux-Logelin for the sequel's script....
What to Watch on FandangoNOW: 'The New Mutants,' 'The Personal History of David Copperfield' and More
Wed, 18 Nov 2020 00:20:20 GMT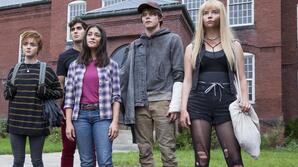 Want to know what's coming soon to digital and what to watch right now on FandangoNOW? Here is your weekly guide to the latest releases: What are the latest new releases to watch right now? The long-awaited horror-tinged comic book movie The New Mutants, based on Marvel's X-Men spin-off series about teens with special powers, and the action thriller Unhinged, starring Russell Crowe as a disturbed man with serious road rage who terrorizes a family, are both...
Watch Exclusive 'Vanguard' Clip: Jackie Chan Is Back In Action
Tue, 17 Nov 2020 18:00:00 GMT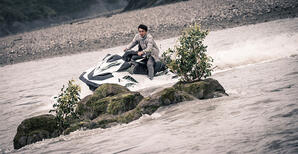 Frequent collaborators Stanley Tong and Jackie Chan re-team for the globe-spanning action thriller Vanguard. When an accountant finds himself in the crosshairs of the world's most feared mercenaries, there's only one security outfit that can keep him safe: Vanguard. And fortunately for the accountant, Tang Huating (Chan) is in charge. In this heart-pounding exclusive scene, Chan is up against the mercenaries on a raging river. When he spots a Jet Ski he can commandeer,...
This Week in Movie News: 'A Quiet Place Part III' and 'Bloodshot 2' in the Works, 'Scorpion King' Rebooting and More
Fri, 13 Nov 2020 18:27:48 GMT Need a quick recap of the past week in movie news? Here are the highlights: Jeff Nichols enters A Quiet Place: While the delayed sequel A Quiet Place Part II awaits release next year, Paramount Pictures has begun development on a third installment. Deadline reports that filmmaker Jeff Nichols (Take Shelter) will co-write and direct A Quiet Place Part III based on an idea by John Kraskinski, who directed the first two. The movie is set to be released in 2022. ...
Watch Exclusive 'Freaky' Clip and Scene Breakdown
Wed, 11 Nov 2020 18:00:00 GMT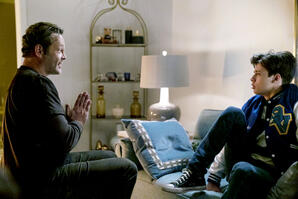 Freaky's Millie (Kathryn Newton) isn't the first on-screen teenager to find herself part of a body swap plot, but she's definitely the first to swap bodies with a serial killer played by Vince Vaughn. Now, she's racing against time to untangle this mess – and she's not getting any help from the serial killer. In this exclusive scene, Millie – in the killer's body – attempts to explain the situation to...
Staff Picks: Home For The Holidays
Tue, 10 Nov 2020 22:00:00 GMT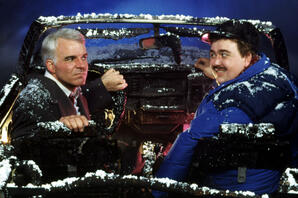 With the winter holidays fast approaching, the Fandango staff combed through FandangoNOW's catalog for movies that remind us of being home with family for the holidays…. warts and all. Some are classics, while some are little-known – and they're all available on the Home for the Holidays list on FandangoNOW. Planes, Trains and Automobiles Kick off the holiday season with a story about the journey home. Planes, Trains and Automobiles follows two...