Watch: Jodie Foster Breaks Down Her Classic Movies
Tue, 02 Mar 2021 15:00:00 GMT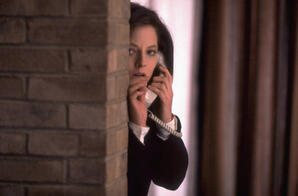 Jodie Foster just won a Golden Globe Award for Best Supporting Actress in The Mauritanian, the third Golden Globe she has been awarded over a sparkling career. Foster portrays a principled attorney who puts her professional career on the line to defend Mohamedou Ould Salahi (Tahar Rahim), who was unjustly imprisoned without charge or trial for years on an American military base. It's a sterling performance, but hardly her first. Recently the actress broke down scenes from her classic...
This Week in Movie News: 'Spider-Man 3' Title Revealed, 'Superman' Reboot in the Works and More
Fri, 26 Feb 2021 19:05:41 GMT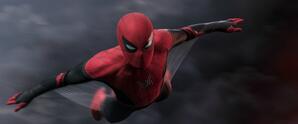 Need a quick recap of the past week in movie news? Here are the highlights: Spider-Man 3 finds its "home": After three of the stars of the Spider-Man franchise shared three fake "home"-centric titles for the next installment (Spider-Man: Phone Home, Spider-Man: Home-Wrecker and Spider-Man: Home Slice), lead actor Tom Holland revealed the true moniker via Instagram post. According to the shared video, his third Spidey feature is called Spider-Man: No...
2021 Awards Guide
Fri, 26 Feb 2021 17:00:00 GMT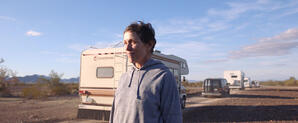 Mark those calendars for the 2021 awards season. The big shows have been postponed a bit this year: the Golden Globes are slated for February 28, and the Oscars will be handed out on April 25. This year, for the first time, films that have only streamed are eligible for the big awards -- no theatrical run necessary. It's a lot to keep track of, but we've got you covered. We'll be updating this page throughout the season to reflect which movies are shaping up to be the big contenders....
This Week in Movie News: 'Paddington 3' in the Works, 'Captain Marvel 2' and 'Black Adam' Villains Cast and More
Fri, 19 Feb 2021 18:55:29 GMT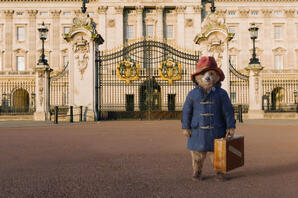 Need a quick recap of the past week in movie news? Here are the highlights: Paddington the third: Everyone's favorite talking bear from Darkest Peru is officially returning for another sequel. Variety reports that Studiocanal aims to make Paddington 3 with the same level of quality as the first two movies, albeit without director Paul King at the helm. Based on the popular children's books, the Paddington movies follow a polite, marmalade sandwich-loving cub...
Watch Exclusive 'Nomadland' Clip: A True Community
Fri, 19 Feb 2021 16:00:00 GMT
Traveling the highways, byways, and expressways of America has become a storied tradition, as brought to life in a raft of classic movies. Nomadland offers a fresh new perspective, thanks to the keen eye of director Chloe Zhao and a refreshingly honest performance by Frances McDormand as Fern. She's a woman who has experienced hard times yet remains unbowed, taking to the road in her beloved van and making it her home, experiencing life as a nomad among a disparate group of like-minded...
Watch Exclusive 'Chaos Walking' Clip: Viola Escapes
Wed, 17 Feb 2021 17:00:00 GMT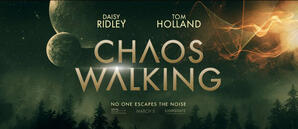 Viola (Daisy Ridley) survives a crash landing on a mysterious new world and promptly meets Todd (Tom Holland), who has never met anyone like her before -- because all women disappeared from his planet years before! Since then, the men in Chaos Walking have been enshrouded in what's called "the Noise," which brings all their private thoughts to public life. The planet is already a dangerous place to live, yet it becomes even more so for Viola, who is known to possess potent secrets...
What to Watch on FandangoNOW and Vudu: 'Wonder Woman 1984,' 'Monster Hunter,' 'Silk Road' and More
Tue, 16 Feb 2021 23:30:02 GMT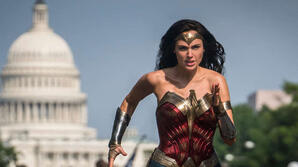 Want to know what's coming soon to digital and what to watch right now on FandangoNOW? Here is your weekly guide to the latest releases: What are the latest new releases to watch right now? Wonder Woman 1984, the blockbuster sequel starring Gal Gadot as the titular DC superhero and Kristin Wiig as her archnemesis, Cheetah, is now available only as a digital rental. Set in the mid-1980s, the action movie follows the future Justice League member as she also goes up...
Watch Exclusive 'Tom & Jerry' Featurette: Pitching a Fun World
Tue, 16 Feb 2021 16:00:00 GMT

The spirited, delightful new family adventure Tom & Jerry finds the cat named Tom and the mouse named Jerry moving to New York City, where Jerry makes himself right at home in a fancy hotel. Management decides that won't do, especially with an important wedding coming up, so capable young Kayla (Chloë Grace Moretz) calls in Jerry's old rival, Tom, to hunt him down. Fierce battles inevitably ensue before the old rivals realize they may have to — yikes! — work...
This Week in Movie News: Adam Wingard to Direct 'Face/Off' Sequel, Two Re-Imaginings of 'The Wizard of Oz' Are on the Way and More
Fri, 12 Feb 2021 20:39:02 GMT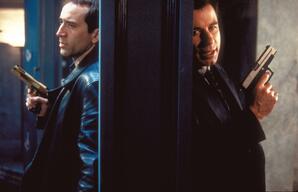 Need a quick recap of the past week in movie news? Here are the highlights: Another Face/Off: Godzilla vs. Kong director Adam Wingard is ready for his next big clash of titans. According to Deadline, the filmmaker will collaborate with his writing partner, Simon Barrett, for a follow-up to John Woo's 1997 sci-fi action movie Face/Off. Originally reported to be a reimagined reboot, Wingard later clarified on social media that he's doing a direct sequel. Whether...