Know Before You Go: 'Downton Abbey'
Tue, 23 Jul 2019 21:00:54 GMT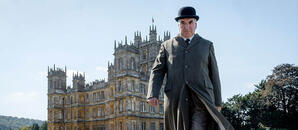 A series that became a phenomenon, Downton Abbey followed the lives of the privileged Crawley family in England during the early years of the 20th century. Equally important, the show also dramatized the lives of those who worked for the family in the household and on the grounds of a sprawling and gorgeous country estate. As a capstone to the immensely popular series, original creator Julian Fellowes, who won an Academy Award for writing Gosford Park, has written a film version, also titled...
Next 3 Disney Family Features: 'Maleficent: Mistress of Evil,' 'Frozen II,' 'Star Wars: The Rise of Skywalker'
Tue, 23 Jul 2019 17:20:43 GMT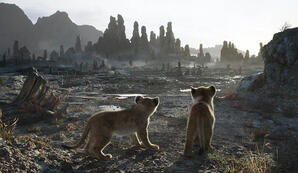 Disney's all-new, live-action adventure The Lion King unleashed a mighty roar at the box office over the weekend. Behind the impressive figures, however, director Jon Favreau and his fabulous cast showed that a hunger remains among audiences for films that can be watched with the entire family. While it's true that Disney has expanded its production slate to include films that appeal to older audiences as well, the company continues to produce exciting adventures that welcome...
Today in Movie Culture: What Makes 'The Lion King' So Popular, 'Avatar' Yields to 'Avenger: Endgame' and More
Mon, 22 Jul 2019 20:46:11 GMT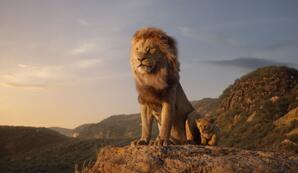 Here are a bunch of little bites to satisfy your hunger for movie culture: Video Essay of the Day Disney's remake of The Lion King broke box office records over the weekend, meaning the two versions of the movie are among the highest-grossing animated movies of all time. Why is it so appealing? This video essay from The Take argues that it's the darker side of The Lion King that makes it so successful: Director Commentary of the Day Jon...
2019 San Diego Comic Con Movie Trailers
Mon, 22 Jul 2019 00:23:39 GMT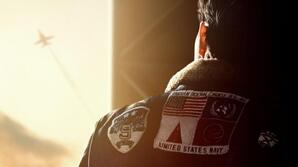 Check out all the new movie trailers that dropped during 2019 San Diego Comic Con, and sign up for Fan Alerts so you can find out the moment tickets go on sale. IT CHAPTER TWO (in theaters September 6) Sign up for a FanAlert here Additionally, watch our exclusive interview with the cast of It Chapter Two 21 BRIDGES (in theaters September 27) Sign up for a Fan Alert here TERMINATOR: DARK FATE (in theaters...
The Week in Movie News: Taika Waititi to Direct 'Thor 4,' First 'Top Gun: Maverick' Trailer and More
Fri, 19 Jul 2019 20:29:57 GMT
Need a quick recap of the past week in movie news? Here are the highlights: BIG NEWS Taika Waititi will return to direct Thor 4: Given the success and popularity of Thor: Ragnarok, it's not surprising that director Taika Waititi has been tapped to also helm the next Thor movie, according to The Hollywood Reporter. This makes the Asgardian thunder god the first Avenger to get four solo installments in the Marvel Cinematic Universe. Greta...
Today in Movie Culture: How 'The Lion King' Should Have Ended, How It Would End in Real Life and More
Fri, 19 Jul 2019 20:19:49 GMT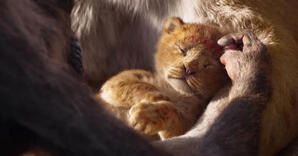 Here are a bunch of little bites to satisfy your hunger for movie culture: Alternate Endings of the Day Disney's live-action-style reimagining of The Lion King is now in theaters, and it mostly hews close to the plot of the studio's 1994 animated classic. If that's the case, then this humorous cartoon showing how the original should have ended should apply to the new version as well: Fan Theory of the Day Speaking of alternate...
Exclusive: 'It Chapter Two' Director Andy Muschietti Breaks Down The New Trailer
Fri, 19 Jul 2019 17:37:21 GMT
It may be one of the most anticipated horror sequels ever, and you won't have to wait much longer to see it. It Chapter Two hits theaters on September 6 (sign up for a FanAlert to learn when tickets will go on sale), and it will bring with it a wildly freaky conclusion to a two-part horror epic that's already smashed box office records (the first It is currently the highest grossing horror movie of all time). This week, the film debuted a brand-new trailer at San Diego Comic Con,...
'Dora and the Lost City of Gold' Tickets Now on Sale: Watch Exclusive Clip
Fri, 19 Jul 2019 15:00:00 GMT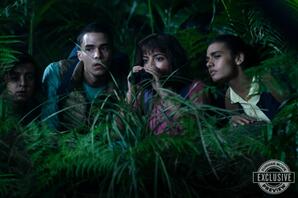 Arrows zip through the air as Dora and her friends discover that the jungle can be a very dangerous place to visit. In Dora and the Lost City of Gold, the brave, intrepid Dora (Isabela Moner) has ventured into the wild in search of her missing parents (Michael Peña and Eva Longoria), who told her about the mystery of a lost city of gold. Accompanied by new friends, her trusty monkey Boots and an explorer named Alejandro Gutierrez (Eugenio Derbez), Dora soon finds herself forced to...
Today in Movie Culture: Beyoncé's 'Lion King' Music Video for "Spirit," How to Make a Marvel Movie and More
Thu, 18 Jul 2019 20:49:10 GMT
Here are a bunch of little bites to satisfy your hunger for movie culture: Music Video of the Day Disney's new reimagining of The Lion King arrives in theaters this weekend with a brand new song co-written and performed by Beyoncé, who also voices the role of Nala. Here is a music video for the tune, titled "Spirit," which will also appear on a companion album from the megastar: Cosplay of the Day Are fans wearing lion...