Patrick Stewart Joins the 'Charlie's Angels' Reboot; Here's Everything We Know
Tue, 18 Sep 2018 22:00:37 GMT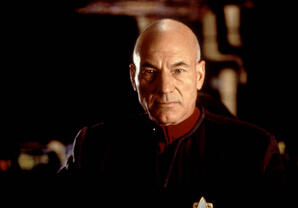 The Angels are heading to the big screen once again. Originally a TV series in the 1970s, Charlie's Angels was later adapted into a 2000 action comedy that continued the canon of the show, and that spawned one sequel three years later. In 2011, there was a TV series reboot on the small screen, but it was very short-lived. Now, Sony is bringing the property back to theaters with a new version that will hopefully start a new film franchise. News on the movie reboot has been slow since its...
Exclusive: Here's The Latest on That New 'Friday Night Lights' Movie
Tue, 18 Sep 2018 18:07:31 GMT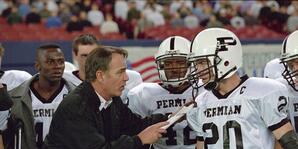 First Friday Night Lights was a 2004 movie starring Billy Bob Thornton, and then it became one of the few movies to successfully transition into a hit television show. The TV show, starring Kyle Chandler, aired for five seasons (from 2006 to 2011), and like its cinematic predecessor, tracked the trials and tribulations of a small Texas town obsessed with its high school football team. In Texas, football is a religion, especially at the high school level, and the stories told in both the film and...
2018 Toronto Film Festival: The 10 Movies You Must Watch
Tue, 18 Sep 2018 17:09:18 GMT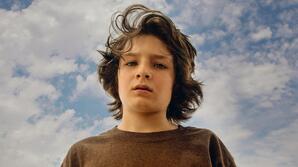 Team Fandango is back from the 2018 Toronto International Film Festival, and we brought with us movie recommendations just for you. Countless films screened over the course of several days in Toronto, but these ten movies really stood out as being unique and entertaining. Each one is different from the next, but every one of these ten movies are worth seeking out. A Star Is Born Watch it because… it's guaranteed to be a major Oscar contender, but also because...
The First 'Captain Marvel' Trailer Has Landed; Here's Everything We Know So Far
Tue, 18 Sep 2018 16:37:33 GMT Captain Marvel, the 21st entry in the Marvel Cinematic Universe, will mark the mega-franchise's first movie focused on a single female superhero, and the first to be co-directed by a female filmmaker and scored by a female composer. The highly anticipated film, which will take place more than 10 years before the MCU began, has been in development since 2013 and finally flies into theaters in early 2019. Recently, Entertainment Weekly shared the first official stills from Captain...
First Look at Joaquin Phoenix in 'Joker'; Here's Everything We Know
Mon, 17 Sep 2018 23:12:39 GMT
Warner Bros. and DC are definitely keeping things interesting with their comic book movies. In addition to recently introducing a new Joker in Suicide Squad, a different incarnation of the iconic villain will feature in the standalone Joker. This will be more of a crime thriller than traditional superhero fare, and will star Joaquin Phoenix as the eponymous clown prince of Gotham City. Recently, director Todd Phillips shared a first look at Phoenix in the role on social media. Of course,...
Exclusive Behind the Scenes Look at 'Solo: A Star Wars Story'
Mon, 17 Sep 2018 22:24:20 GMT What would you do if you were cast in a Star Wars movie? Alden Ehrenreich has a very long answer to the question of how he literally reacted to getting the part as young Han Solo in Solo: A Star Wars Story. It involved telling his family and then isolating himself on an amusement ride on a pier just to process the information and deal with the fact that he couldn't just start telling everyone. You can watch Ehrenreich tell the story in the exclusive video...
Next 3 Unexpected Horror-Franchise Installments: 'Halloween,' 'Glass,' 'Doctor Sleep'
Mon, 17 Sep 2018 16:44:03 GMT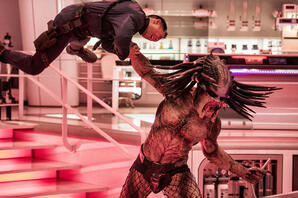 Shane Black's The Predator won the weekend at the box office, topping fellow debuting wide releases A Simple Favor and White Boy Rick. Reaction to the film by critics was not was not terribly enthusiastic; audiences were more positive but still quite mixed. The fourth installment -- and the sixth overall, counting the two Alien vs. Predator spin-off films -- introduces things that we've never seen before in the series. (See our interview with director Shane Black here, where he talks...
An Enchanting Guide to the Characters of 'Mary Poppins Returns'
Mon, 17 Sep 2018 16:00:00 GMT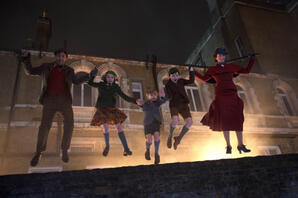 In the 54 years since Disney released Mary Poppins, the story of the magical nanny has enchanted and enthralled people over the years to the point that the idea of revisiting a character who's practically perfect in every way is exactly as daunting as any attempt at perfection should be. Does anyone really want to step into the shoes of Julie Andrews, who played Poppins in the 1964 film, even if those shoes come with a matching magic bag? Emily Blunt did. Or, at the very...
The Week in Movie News: 'Hobbs and Shaw' First Look, Toronto Film Festival Buzz and More
Fri, 14 Sep 2018 19:30:39 GMT Need a quick recap of the past week in movie news? Here are the highlights: FIRST LOOK Dwayne Johnson shares a look at Hobbs and Shaw: Dwayne Johnson isn't even on set yet, but he took to social media to share the first look at the Fast and the Furious spin-off Hobbs and Shaw as filming began this week. See the image below and read everything we know about the movie here. ...